Lion reseller hosting plans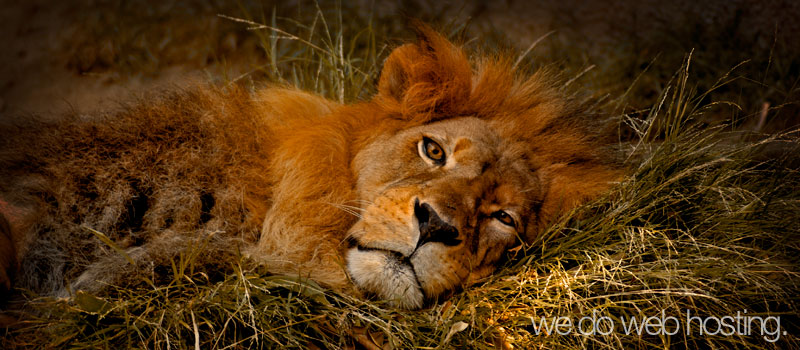 Provide reseller hosting to your clients on the cloud. Purrfect.
We make reseller web hosting that much easier. With a CatsNine web hosting plan, you've got access to that incredible cloud hosting platform we're renowned for. Our lion reseller plans include the ability to create your own reseller accounts, an ability commonly called 'master reseller'. We've also included a free license to billing software, to allow you to manage your clients with ease. Don't forget we're truly white-label, no one will ever know you're a reseller (except you, and us, but we won't tell).
High performance
Using technology designed for scalability, performance and relibability, you'll be hosted on a high performance platform perfect for just about anything. Your websites will be hosted on enterprise grade systems, previously only available to large corporations for thousands of dollars per month.
Built using the proven high performance and reliable Xen Hypervisor, run on our high performance and carefully selected hardware infrastructure, our hosting is for anyone that cannot afford slow or unresponsive web applications. We're able to instantly scale our instances to respond to increases in demand.
Completely redundant
All hosting data is kept on a high speed storage system.  Computing instances' data is not stored on locally on a node, rather data is stored centrally and not tied to any one particular node. This eliminates the possibility of local disk failure or corruption.
If ever one storage area network went down, a hot backup would immediately take over. This process is seamless and no downtime would occur. Don't let disk failure affect you or your clients again.
We're here for you
Our technical support department never closes. Not on weekends. Not after 5pm. Not even on Friday afternoon after a tough week. This means you can get help from a real person, any time, any day. You can chat to us on our website or send us an email. We've been here for the past ten years, and we're not going anywhere.
It's what we do, not what we say, that makes us different.
We make hosting so much easier. We've got that cloud hosting platform, which improves over traditional hosting setups in every way. We help your clients get their websites created fast, with the use of the Softaculous software they can install hundreds of software applications with the click of a mouse. We help you offer the complete online solution, with end user support, discount domains, discount SSL certificates, and much more. With CatsNine, we give you the flexibility to host any site you like. Best of all, we're here to help all day, every day.
lion1R
lion2R
lion3R
Redundant disk space
10,000MB
20,000MB
40,000MB
Transfer per month
180,000MB
375,000MB
600,000MB
Billing software license
cPanel/WHM 11
Fraud protection software
Clustered failover DNS
Price per month
$21.99*
$26.99*
$33.99*
SSL certificates
1
1
2
End user technical support
Dedicated IP address
High performance cloud platform
24x7 technical support
Annual price
$21.99 per month
$26.99 per month
$33.99 per month
$263.88 per annum
$323.88 per annum
$407.88 per annum
Month to month price
$23.99 per month
$29.99 per month
$35.99 per month
United Kingdom Datacenter
order now
order now
order now
United States Datacenter
order now
order now
order now
Australian Datacenter
visit catsnine.com.au
Available upgrades
Additional SSL certificates
$9.99 per annum
$9.99 per annum
$9.99 per annum
Additional dedicated IP addresses
$1.75 per month each
$1.75 per month each
$1.75 per month each

* When prepaid annually.

It'll be online, even when you're not.
We guarantee our instances will be available 99.95% of the time. And that's just the minimum.
It looks like a normal web hosting account from the outside.
When you log in to cPanel you won't notice any strange options, features removed or archaic controls. We've kept the front-end as typical as can be. Confusion never helped anyone.
Want to move to CatsNine?
You're not alone. We'll handle the transfer from another cPanel web hosting provider for you, just like we do for a number of clients each week.
Your plans make me happy.
Well, you're only human.
Got a cat of your own?
Send us a picture of your cat before signing up and we'll give you 10% each invoice, for the life of your account! Higher discount applies for multiple cats. Send us a picture today sales@catsnine.com
We're kind of old
How often do you hear someone admitting they're old? CatsNine is part of a company that has been in business since 2001. That's 70 in cat years.
We like cats
Yes, it's true. We like our feline friends. How much do you know about your current host? We also like cream, fresh fish and expensive gifts.


You should read our Terms of Service before making a decision about any of our products. You can get a copy from our website, or email us and we'll send you one.